View Pics
(1) |
View Vids
(0)
Send Message
View Journal
emo_sweetie65
Single):
Name: JuggaletteDropkick Jesus Monroe
Age: 26
Gender: Female
Orientation: Bisexual
Status: Single & Looking
Location: Pasadena, MD, United States
Member Since: Feb 01, 2010
Last Login: Jul 21, 2011
About Me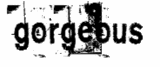 Well hello there, my name is Amber Rose Bolin. My heritage is mostly Indian, I'm Apache&&Blackfoot Indian&I'm proud to be one. It comes from my dad's side of the family. I'm part French Canadian, Irish, Apache Indian&&Blackfoot Indian. Get to know me&&become my bestfriend(:
"A very great vision is needed and the man who has it must follow it as the eagle seeks the deepest blue of the sky. I was hostile to the white man...we preferred hunting to a life of idleness on our reservations. At times we did not get enough to eat and we were not allowed to hunt. All we wanted was peace and to be left alone. Soldiers came and destroyed our villages. Then Long Hair (Custer) came...They say we massacred him, but he would have done the same to us. Our first impulse was to escape but we were so hemmed in we had to fight." -Crazy Horse
My Best Friends: -James666n(one guy no one really knows but me(:), -Kite Woodwolf(teddy bear), -Kaylan Khoas, -Becca Bones, -Melissa Anderson, -Jimmy Hill, -Tyler Ray, -Andrew(my ex), -Selina Lee, -TripleSix, -Brandon Thompson, -Michael Coker, -Gary Weissmann, -Cody Smith, -Mackenzie Diaz, -Zack Rodriguez, -AmberCity, -Destany Blake, -Chirs Kempf, -Anthony Terror, -Ryan Creech, -Gabriel Adams, And -CleanDust. Likes: -Music, -Texting, -Hanging With Friends, -Being On The Computer, -Staying Up Late, -Talking To My Loverr, -Going To The Mall, -Bracelets, -Necklaces, -Cussing Randomly, -Screaming FUCK Really Loud Out Of Nowhere, -Hairspray, -Doing My Hair, -Going To Concerts, -Dancing, -Singing, -Skinny Jeans, -Eyeliner, -Screamo Music, -Jayy Von Monroe, -Myy Loverrrrrr<3, -Drawing, -Dying My Hair, -Teddy Bears, And -Unicorns!!! Hates: -My Mother(sometimes) -Preps, -Fakes, -Posers, -Wanna-bes, -Gay Ass Rap Music, And -Ummm People Who Thing Their All That! Amazing Things I Like To Use: -Hairspray, -Eyeliner, -Straightners, -Bows, -My Phone, -Sharpies, And -Pens(to stab people with)&&my ex <3
heh hem, melissa is hackinnnggg. (: so i love this girl to death ! we met in fourth grade, & have been bestfriends ever since. <3 we have had the best times ever; like the time when she was drinking soda & i said "send me noodz? what the hell !" & she laughed so hard she spit out the soda everywhere.. good times & i will never ferget them. (; & amber, if anybody hurts you; give me their name, adress & phone number; & there will be some ass-kicking, lemee tell you ! oh & amber, SPEED HUMP! i just had to say that. i will always be here fer her & i know she'll be here fer me too. i could go on ferever but your profile is long enough; love you bestfriieeend. <3 - melissa sue anderson.
Favourite Music
Tokio Hotel, Bring Me The Horizon, Never Shout Never, Brokencyde, Lady GaGa, Nick Jonas And The Administration, Metro Station, Blood On The Dance Floor, My Chemical Romance, Escape The Fate, The Rocket Summer, Falling In Reverse, Boys Like Girls, Owl City, Paramore, Avril Lavigne, Simple Plan, Secondhand Serenade, Ivoryline, Close To Home, Silverstein, We Came As Romans, Emery, Dance Gavin Dance, I Set My Friends On Fire, Sky Eats Airplane,&&The Devil Wears Prada.
Favourite Films & TV

Horror Movies.


Favourite Books
Education / Occupation

Middle School


Who I'd Like To Meet

Ehhhh..... blood on the dance floor and bring me the horizon


My Links
http://www.myspace.com/amber02082010.luve.suv
http://vampirefreaks.com/juggalettebam

View All emo_sweetie65's Friends